JOHNNY UNSADDLED printdesign
For my Masters Project I was part of a five-headed team of students. Together we created the short movie JOHNNY UNSADDLED (AT 2015). Main character of this Western satire about courage, skill, fate, mild schizophrenia and lots of whisky is Johnny, a mining horse that decided to take its fate into its own hooves and finds shelter and friends in the pre-marxist socialistic town of New Harmony. When his old owner Scott MacKenzie knocks on the gates claiming his property, Johnny knows, it's time to fight back.
So here's the movie poster: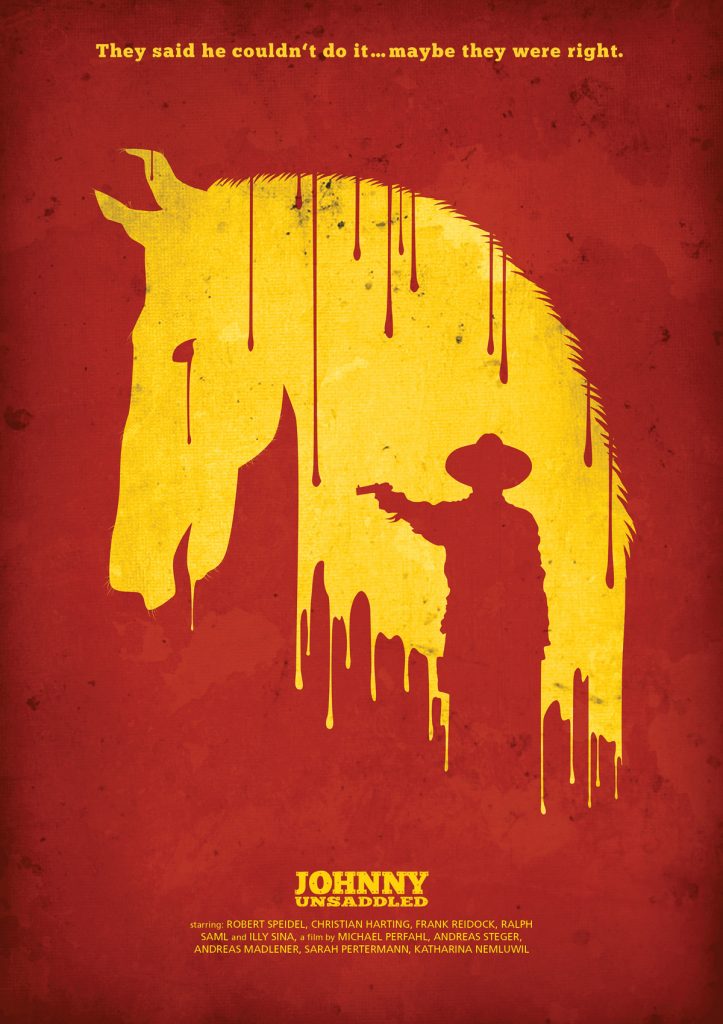 To spread the word and make people aware of the premiere date of JOHNNY UNSADDLED, I created a flyer with a tiny bag of carrot-seeds (Johnnys favourite food) stapled onto it. We handed them out in February, so, when planted, they would be grown into formidable carrots when the movie premiered in June. Admittedly, I was a little surprised they actually survivived my particular gardening skills.