SPIELZEITHEFT design & photography
The 64pages-long printed program of Schlosstheater Celle for the season 2017/2017 lay in my hands on different creative levels. On one side I created a visual concept, translating the analogue momentum of theatre into almost haptic photo-elements, illustrating and underlining the atmopshere of each play. I achieved that by printing these elements,  ripping them off the paper, and finally scanning them again.
On the other side I took the pictures of the actors. Together we would discover different rooms of the theatre and the baroque castle it is located in. I wanted them to identify with the rooms, take them over, make them their stage.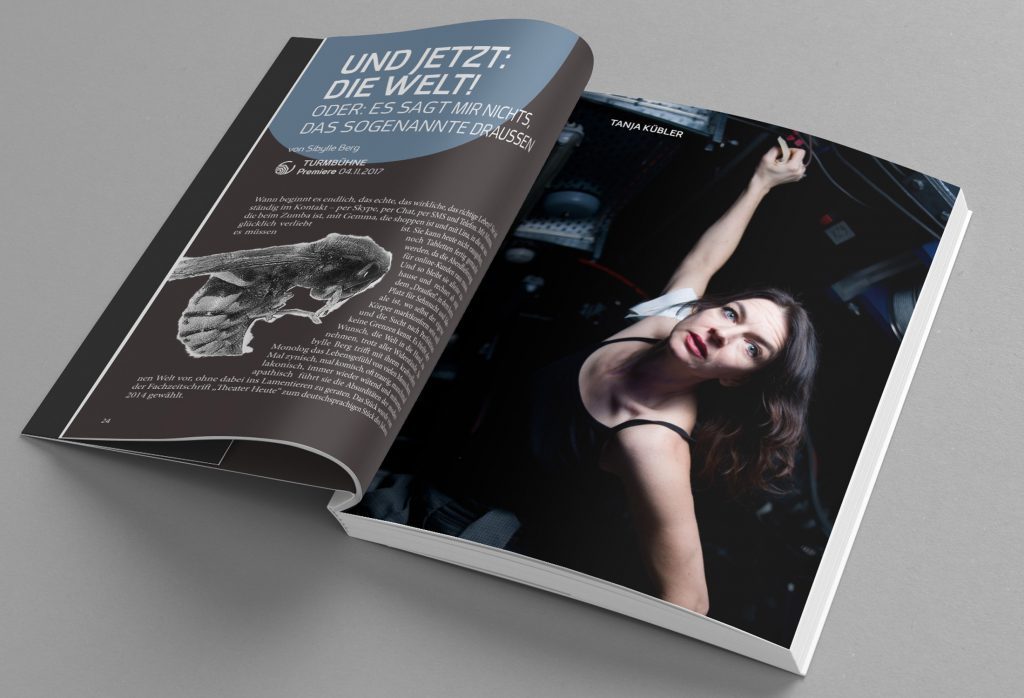 In order of appearance: Gintas Jocius, Tanja Kübler, Irene Benedict, Niklas Hugendick, Natascha Heimes, Thomas Wenzel, Alex Friedland, Johanna von Gutzeit, Marius Lamprecht, Johann Schibli, Johanna Marx, Katrin Steinke Quintana